The Manneken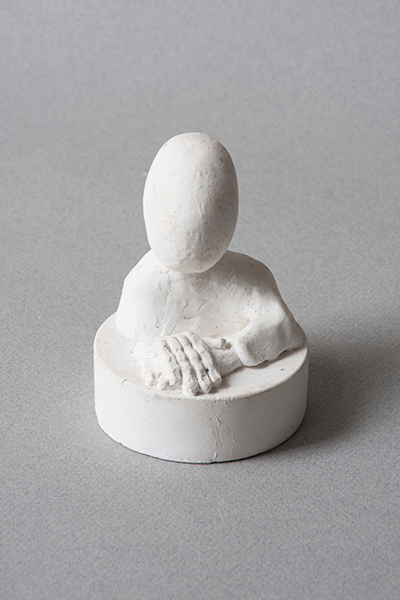 Manual for the execution of an artistic action.
The aim of this action is to distribute the "Manneken" artifact across the globe.
The "honorable" public plays an important role in this artistic action, as a means of transportation both in a physical and spiritual sense.
Everyone who receives one of these figurines from Robert Lang or finds it somewhere can take it and place it in a public place of her/his/their choice (a nature spot, a square, a building, etc., but in no case in her/his/their home. The "Manneken" should be left there, even if it risks disappearing. It doesn't matter, what happens afterwards is part of the action. It is most desirable that the Manneken be placed in a historically pertinent or characteristically emblematic location. This location must be photographed and the documentation sent to Robert Lang.
The documentation must include the following:
The photo of the location with the Manneken;
Possibly a photo of the person who performed the Manneken installation;
The name of the city and country of the location, and possibly of the building, etc. (any necessary details).
The date of installation
The whole name, address, and nationality of the person taking part in the action
Please send the documents to the following address:
Robert Lang, Wolfmühle 2, D-85661 Forstinning, Germany:
or by Email to:
lang.rob@t-online.de
In sending the photo and documentation, the issuer accepts publication, and releases any copyright.
After receiving the photos and the information, Robert Lang will send you a signed "Manneken" for your personal use.
All the information will be collected, documented and used in occasion of a traveling exhibition, as testimony of the worldwide distribution of the Manneken.
Furthermore, the production of a book documenting the action is scheduled.